The Nationals hope they'll find bullpen depth in a 42-year-old former all-star closer with a twice-repaired arm.
We take a look at the big questions facing the Nationals, who signed Matt Wieters to a two-year deal yesterday...
Everyone must perform their civic duty, though the excuse was a first for Dusty Baker in his 22nd year as a manager.

WEST PALM BEACH, Fla. (AP) Qfter he took Nationals' job in November 2015, Washington manager Dusty Baker made a call to Tanner Roark and asked the pitcher his preferred role. ''He had won 14 or 15 t
Trea Turner has talent most of us can hardly dream of. He's one of the fastest players in Major League Baseball, he hit .342 with a .937 OPS as a rookie in 2016 and he's capable of playing shortst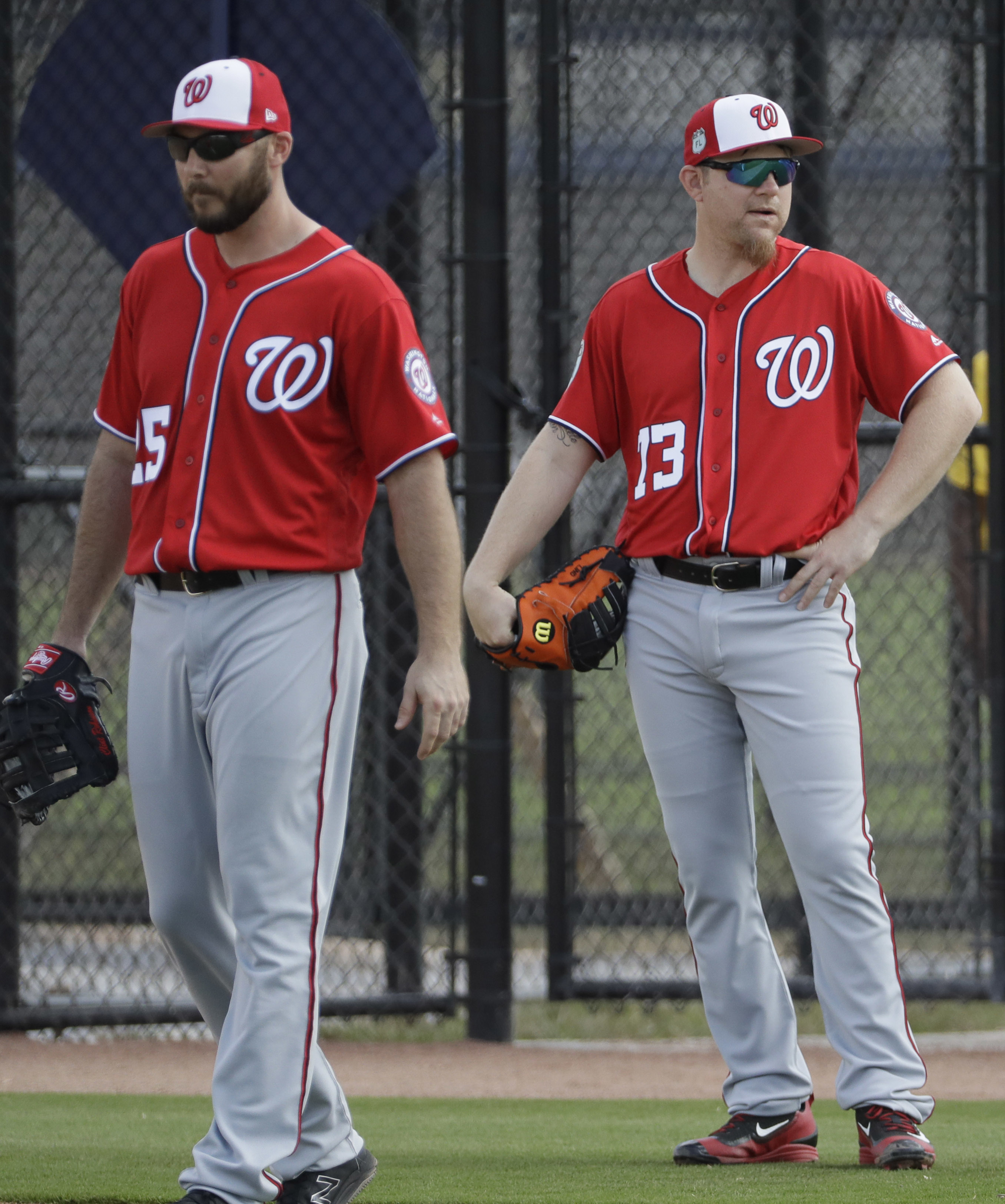 The Nationals signed Adam Lind in the middle of February to compete for the bench spot that was occupied by Clint Robinson last season. Grappling for a baseball job is nothing new to Robinson.
Major League Baseball games could be coming to Facebook.

In today's game, the hot corner may be the best collection of talent at one spot available. It has produced an MVP in each league over the past two seasons, as well as arguably the best infield defen
Aaron Barrett in Game 4 of the 2014 NLDS. A.J.
The Nationals and Orioles are not the best of friends.